A piano is a crucial, yet delicate instrument. As such, it can be difficult to move. You always get the dread that the men (or well-intentioned buddies) you enlist to transport it could damage, something which could be costly. Well, it is risky to move just about anything. However, if you hire professional piano movers, you reduce the risk of permanently causing irreparable damage to your piano drastically.
Finding an experienced and skilled expert to move your piano can be a daunting task. That is why it is important to hire only a reliable moving company in Singapore to transport your piano. But what are some features that you should look for when choosing a piano moving company in Singapore? Here are some factors to consider when finding prospective piano movers in Singapore. This helpful list will steer you toward making the right decision.
Where to Begin Searching for a Piano Mover
Start your search by talking to your friends, family members and colleagues for referrals. Such information is crucial because some of these people have interacted with various moving services. You can also make great use of the Internet and search for movers within your area. You will be able to find movers you can research on and consider.
Background and Experience in Moving Pianos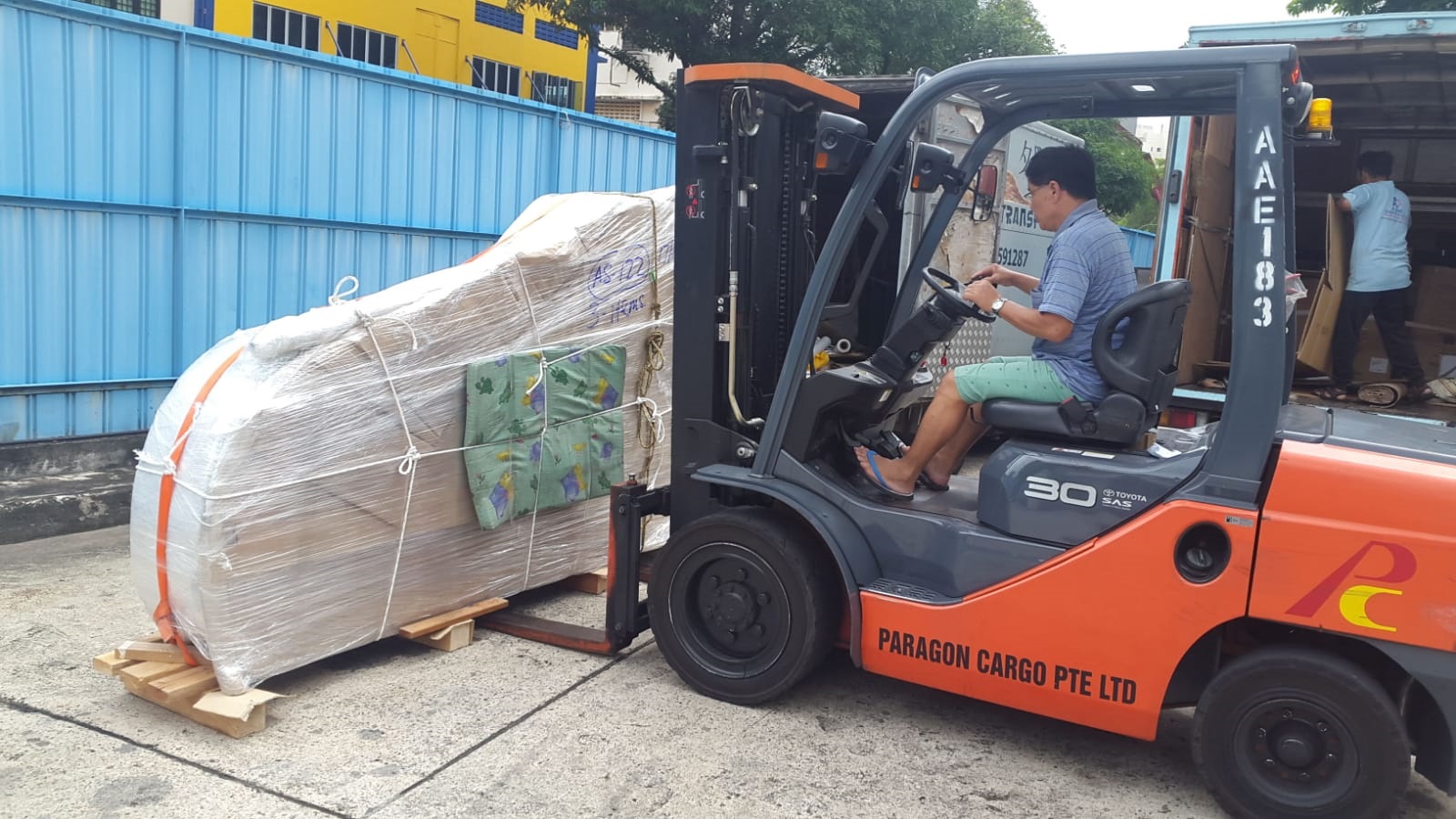 Setting up a moving company is not as difficult as it sounds. Grab a few able-bodied men or women, rent a truck, put up a few ads and you have yourself a moving company. But not all moving companies are the same. We're sure that you So how do y0u separate the chaff from the wheat? How do you know when a moving company is good or bad?
When the barrier to entry is so low, then experience is perhaps the most vital factor to consider when it comes to the moving industry. Work with movers that have a proven record. Check how long their moving company has been in operation. Inquire if they have transported pianos before and if they have, request if you can talk to that client, just for reference.
If they do not have any previous clients to show for but still think they can move your piano, then consider this as a red flag. Keep in mind transporting piano is a specialist field and only highly skilled movers can be entrusted with your very expensive piano.
Get Insurance before Moving Your Piano
While some movers in Singapore provide general insurance before a move, it may not cover specialist or bulky items such as pianos or safes. This is the same for your standard home insurance; it may not cover your piano fully if damaged. Ask your piano movers to help you get insurance for your piano before you start moving it. Also, once they have gotten insurance, make sure that you ask your prospective mover to share their certificate from their insurer. You can confirm by contacting the insurance company.
When moving a piano, the insurance cover will provide sufficient coverage. However, if you find that you require more coverage, talk to your insurance provider. Inquire if you can get a rider to your insurance cover that will protect your piano when you are moving. The additional coverage will make things easy for you during shipping.
You can decide to buy additional coverage on your piano when accepting a bid. Look for a policy that covers approved goods against damage, stolen or lost claims subject to the exclusions and terms of the policy.
Bizfile & Company Status
A company that is not well ranked on the company registries is not a good candidate. On the other hand, companies that are ranked highly are the best to consider because they achieve the best grade by providing excellent services with professionalism and accountability.
This means complaints against the company are almost nil and they enforce professional moving practices. You can also talk to the relevant government department to check the company's data.
Consider The Cost of Moving The Piano
It is important to know about the shipping costs. Typically, movers in Singapore charge either a fixed rate or on an hourly basis. The former is much more common. So, ensure that you know the policy that the company has regarding moving costs. Moreover, ask if there are any hidden costs or if they arise.
When you find a company that is ready to transport your piano make sure that you sign a contract with them. The contract must detail what is being done, the total cost, payment method, and day and date of delivery. Most moving companies will also be happy to drop by to conduct a site survey before providing you with a quote.
Word Of Mouth
Testimonies coming from other people who have used piano movers before will come in handy to you. You can never replace word of mouth, therefore, approach people who might know of a reliable transporting company.
Visit your local piano dealer, who often uses movers to transport products to customers and wholesalers. Talk to your neighbour who probably has a piano, they probably know safe movers. Alternatively, you can visit a piano school- there are plenty of them in Singapore
Team and Ideal Equipment
The last thing you want to check is the experience of the people who will be helping to move your piano. First, they must do a pre-visit to determine how best to move your piano. Also, they need to have the right equipment to move bulky items and package them appropriately before they move. Ask them how the move will be done.
Moving a piano needs a lot of skills, professionalism, and technique. This is because it is a delicate instrument and can easily get damaged. So, hiring a professional who can handle the task is important. Experts advise that you don't just hire any person who claims to know how to move pianos, but rather the best movers.
However, working with a professional piano mover in Singapore is the safest thing to do because you are guaranteed your piano is in good hands.